Academic Programs
Currently the MAI Institute offers focused training programs designed to build the calibre of persons seeking to lead better lives in accordance with Islamic teachings, as well as tooling those who wish to become more actively involved within their communities in service to Almighty Allah (swt).
Programs include:
Islamiyat Program: a 2-year program that ensures you are adhering to the core tenets of true Islam, without the spin, compromise or hardline interpretations that lead us to shirk or extremism. For those who want to learn Islamic principles and practices, to safeguard themselves and their families, the Islamiyat program is designed to cover the core articles, pillars and culture of Islam. Find out more here
…
Alim(a) Course: a 3-year program that prepares an individual to master key areas of Islamic Theology, and lead their community into the 21st century with confidence and conviction. Graduates can contribute to Research, Dawah and Training to their respective communities. Find out more here
Interested? Register to book your spot today!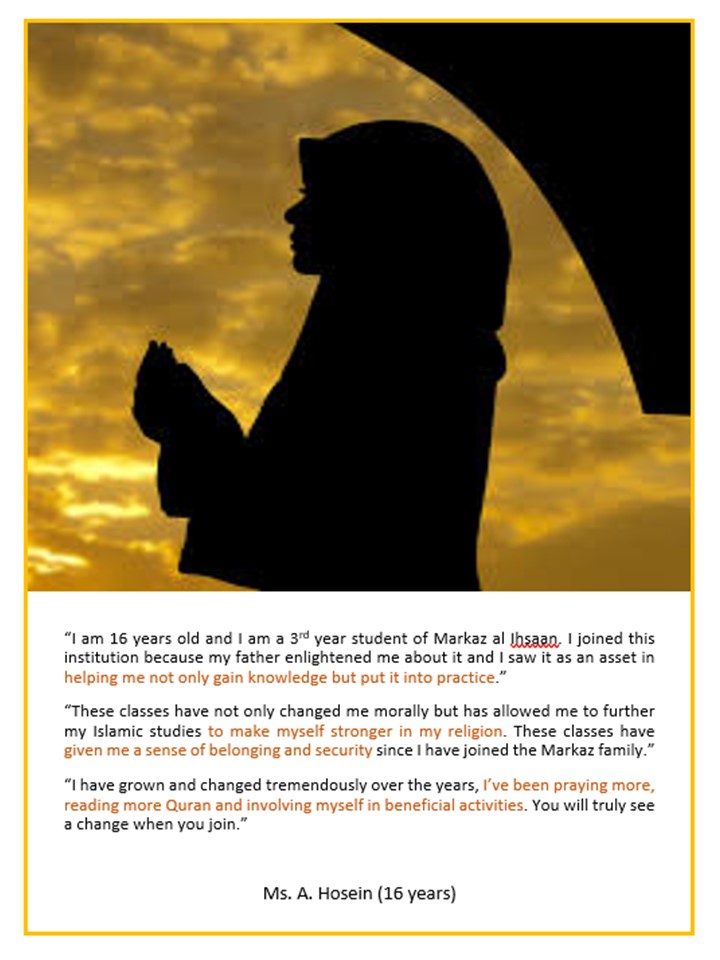 Online Short Courses
Online short-courses are offered on our eLearning platform and would be included when they are released. View our listing of Online Short Courses.
If you are seeking a specific training service, please email us with your requests.
Publications
MAI Institute has published various books and has provided Free Access to download its entire Digital Catalog. Find out more here.
Access titles on areas including:
– Islamic Studies
– Hanafi Fiqh (AL-Qudoori)
– The Holy Prophet Muhammad (peace be on him)
– Dawah, Spirituality and Comparative Religion
MAI Publications (Free Downloads)
Other Services
In addition to our academic offerings, we provide numerous services to help individual understanding and practice of Islam and as well to support communities and institutions in their hosting of Islamic events and training initiatives. You can contact the MAI Institute for services such as:
Spirituality Sessions: where meditation is conducted to facilitate the building of your personal relationship with Almighty Allah (swt). Find out more here.
Campus Facilities: The MAI campus offers classrooms (seating anywhere up to 40 persons) which can easily be converted to an event hall accommodating up to 250 persons in air-conditioned comfort. Friendly to the differently-abled, the Campus also features full, self-contained living quarters and all amenities to make your event a success.