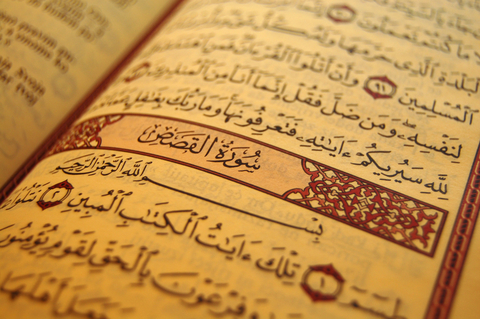 Tajweed is the science of recitation of the Holy Qur'an, according to specific rules which define the correct pronunciation and intonation of every letter of the Holy Qur'an.
Accuracy of recitation of the Qur'an is essential in its recitation. The Qur'an, as the direct words of Almighty Allah revealed to the Holy Prophet (peace be on him), in its written form is with us today. Accurate recitation preserves not only the meaning of the Holy book but the legacy of the Holy Prophet (peace be on him).
As Muslims, we are encouraged to recite the Holy Qur'an, and there is alot of merit in doing so – its virtues cannot be overstated, as reflected in the following ahadith:
Recite the Quran, for it will come on the Day of Judgement as an intercessor for its companions. (Muslim)
Brighten your homes with Salaah and the recitation of the Quran (Baihaqi)
The best among you are those who learn the Quran and teach it. (Bukhari)
Whoever reads a letter from the book of Allah, gets one virtue in its place; and one virtue had got ten rewards like it. I don't say that Alif Laam Meem is a letter, but Alif is a letter, Laam is a letter and Meem is a letter (Tirmidhi)
He who recites the Quran expertly will be with the noble scribes and he who recites the Quran and finds difficulty in pronouncing the words will have a double reward. (Bukhari and Muslim)
Tajweed is not an easy science to master, and does not lend itself easily to being self-taught. The online platform, allowing for open and ongoing access, is perhaps the best configuration available for self-study of a subject such as this. Driven by video lectures, a (free) text (included) with complete explanations, examples and exercises, the course is provided for the sole purpose of supporting anyone interested in learning Tajweed on their own time, and at their own pace.
How To Access
Access is easy.
Add the product 'A Complete Guide to Tajweed' to your shopping cart,
Checkout,
Create an account if you don't already have one (no credit card is required), and
Submit.
Your login credentials would be emailed to you, and you're in.
May Almighty Allah bless your efforts.