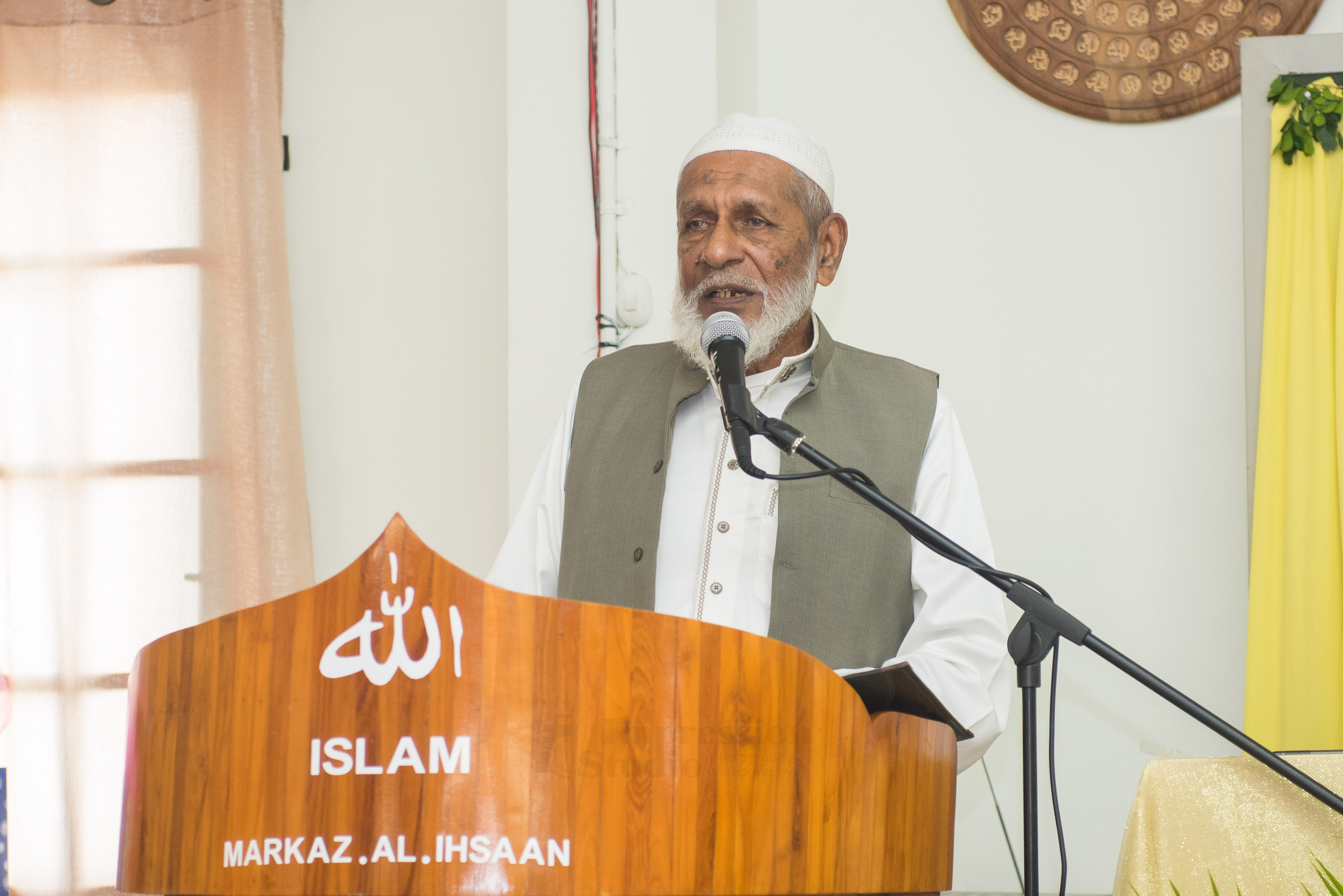 Praises are for Allah, the Originator of the skies and the earth. Peace and salutations on His beloved servant – the Final Messenger that was sent to mankind. We thank the Lord for blessing us to witness another month of Ramadan. We pray to Allah to bless our fasting, prayers and sacrifices we make during the Holy Month.
Today, we join with our brothers and sisters from all over the world by celebrating Eid.
As every single human is a representative of the Lord here on earth, everyone is required to develop certain moral and spiritual discipline. Everyone is required to show restraint. Because it is sometimes difficult to restrain ourselves, Allah, out of love and mercy for us, gave us an institution designed to help us resist material distractions through fasting. He tells us in the Holy Qur'an, "Fasting is prescribed for you as it was prescribed for those before, in order that you will be able to establish restraint."
Every individual is required to culture and cultivate some of the qualities contained in the Divine Attributes. Each person must always keep in mind the important fact that he or she is living on earth just for a span of time and before we can imagine we can die and leave all the material things behind. Ramadan teaches us to become conscious of
Our use of our material blessings to help us become better representatives of the Lord here on earth
Control of our desires and passions
Be conscious of the fact that we are living amongst other human beings, and we are required to interact with them in a special way
All human beings are required to keep in mind the important fact that Allah says, "If He were to take mankind to task for all the wrong they do, there will not be a single one left."
Our mission on earth is to behave like the Lord as best we can. And knowing that we can have a lot of short comings, we benefit ourselves by fasting in Ramadan, observing extra acts of worship and giving charity.
Ramadan teaches us to humble ourselves before our Lord and develop righteousness as much as possible. Because Fasting in Ramadan is for one month, we will be able to cultivate some of the righteous deeds through restraints. Therefore, we feel happy when Eid comes, as we are able to restrain ourselves.
Let us thank our Lord for His blessings and let us continue to try to uphold the permissible and avoid the prohibited.