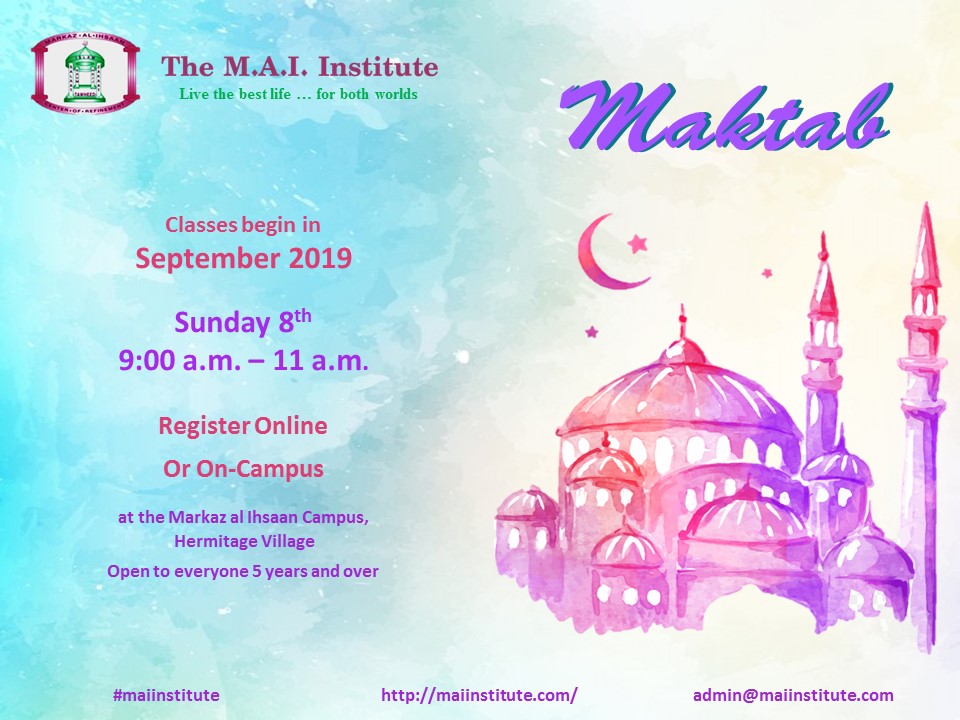 The maktab program has completed its first year, and we have much more in store for them this year.
All are invited to register their children for weekly classes that teach our children Islamic values and practices, and provides a healthy environment for their mental and social development.
The maktab program commences on Sunday September 8th, from 9 am – 11 am. Registration is open and children can be registered online.