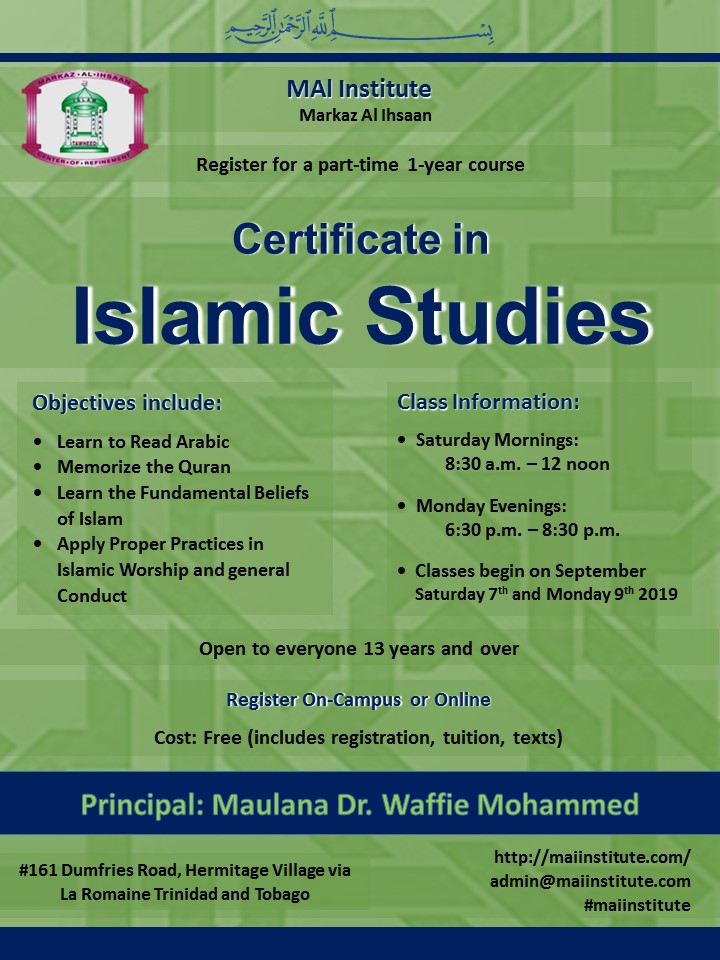 The MAI Institute is inviting all persons from 13 years and over to register for its Certificate in Islamic Studies programme in September.
This 1-year part-time course covers the essentials to know Islam and what is required to be a practicing Muslim, and you will learn:
Learn the Fundamental Beliefs of Islam
Apply proper practices in Islamic Worship and general conduct
Learn to Read Arabic
Memorize Chapters of the Quran
Classes are offered on the following:
Saturday mornings 8.30 am – 12 noon
Monday evenings 6.30 – 8.30 pm
Classes begin on the following:
Saturday: September 7th
Monday: September 9th
Persons interested can register at the following: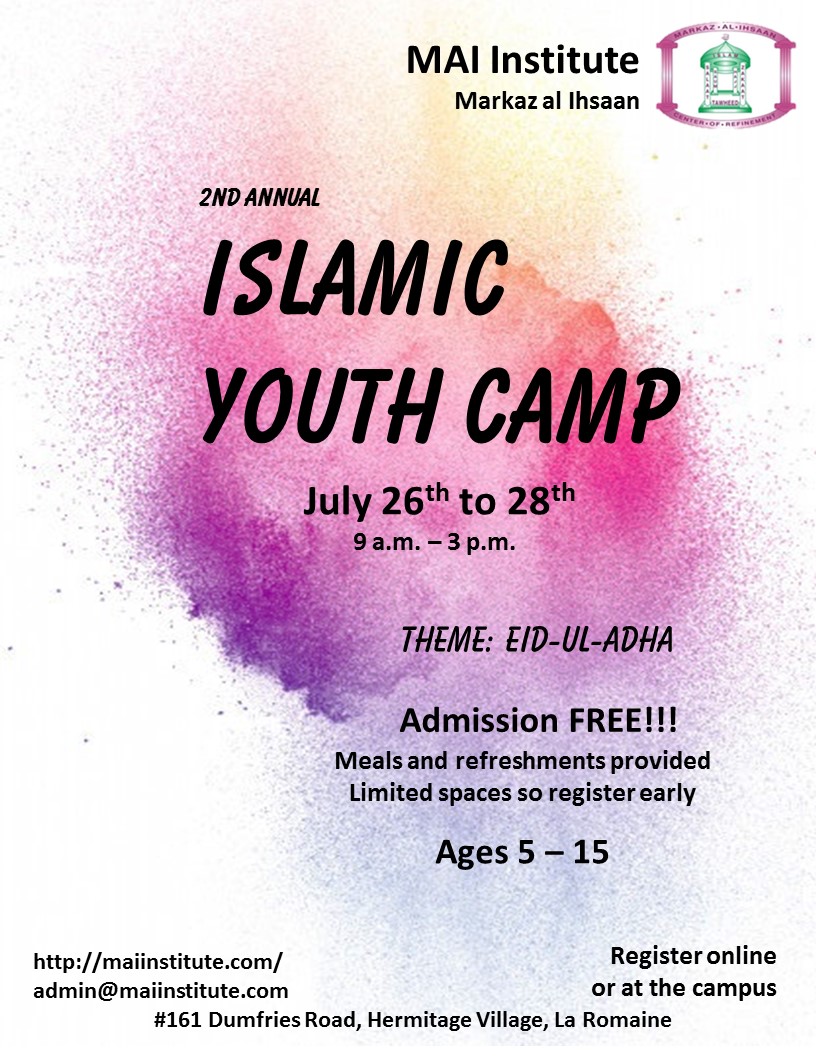 The MAI Institute is hosting its 2nd annual Islamic Youth Camp, on the theme Eid-ul-Adha.
The camp runs from the 26th to the 28th of July, from 9am to 3 pm, and is open to all children ages 5 – 15.
Admission is free but spaces are limited, so register your child early, at http://MAIInstitute.com or on campus at 161 Dumfries Road, Hermitage Village (next to the Hermitage Mosque).
Find & Share this event on Facebook at: MAIInstitute/Facebook