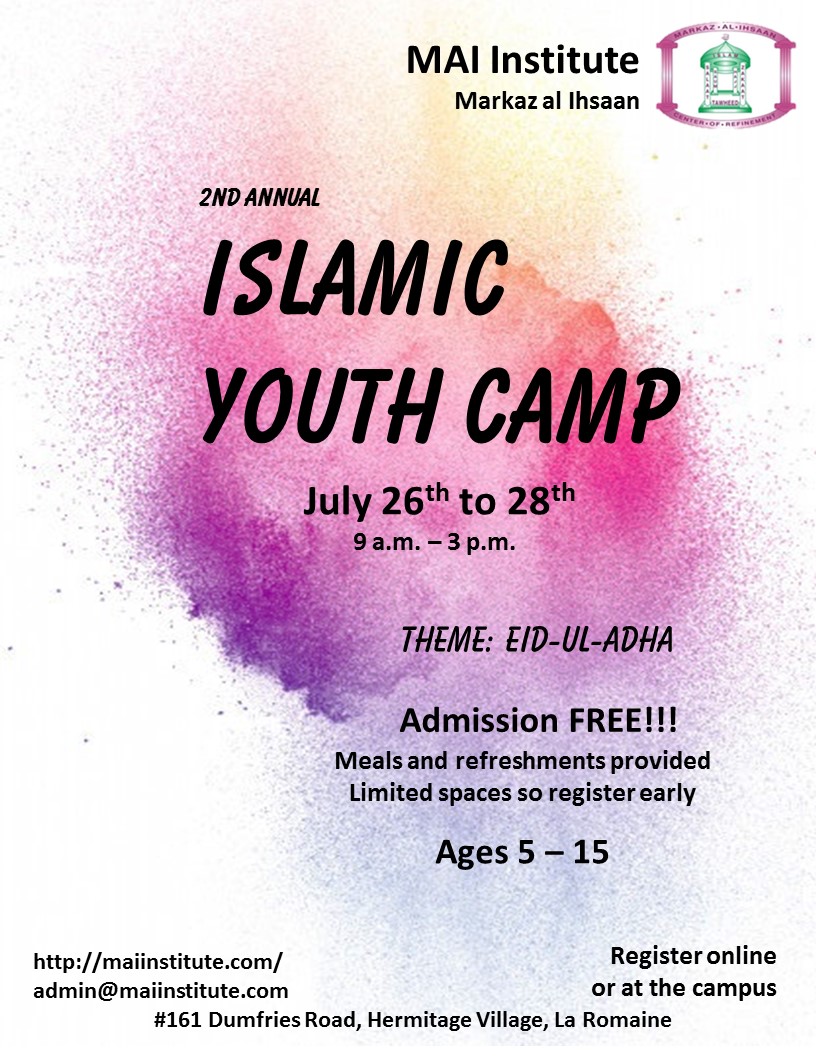 The MAI Institute is hosting its 2nd annual Islamic Youth Camp, on the theme Eid-ul-Adha.
The camp runs from the 26th to the 28th of July, from 9am to 3 pm, and is open to all children ages 5 – 15.
Admission is free but spaces are limited, so register your child early, at http://MAIInstitute.com or on campus at 161 Dumfries Road, Hermitage Village (next to the Hermitage Mosque).
Find & Share this event on Facebook at: MAIInstitute/Facebook