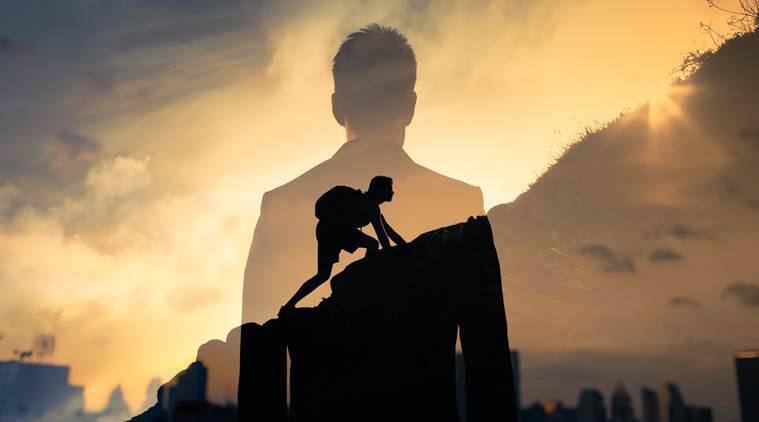 By Faheem Mohammed
History will no doubt look back at this period of human development with a sense of awe and bewilderment. There is a lot going on. Soo much transition and turmoil abound, in fact, that not only is it hard to keep track of changes, but harder still to synthesize these into a coherent response.
We are witnessing the global transformation of societies through the diffusion of technology and its disruption of life as we know it – in our interaction, commerce, entertainment, exposure to the sheer volume of information of varying pedigree, and of course the impacts of all of these on our values, beliefs and behaviors.
We have seen the sudden and severe worldwide effects of the Covid pandemic that seemed to be the culmination of a steady progression of epidemics that rapidly appeared, evolved and diffused globally in the past decades. SARS, Ebola, Swine Flu, Avian, MERS, Zika have all taken their toll in wreaking havoc on populations, transport, travel and mobility, economic and physical welfare, only to be outdone multiple times over by Covid and its responses globally. Many of the social and economic effects we are only beginning to understand, and would take a long time to unravel.
Economically, we are faced with the dual reality of mass unemployment across sections of society alongside the significant concentration of wealth into the hands of a select few – technology entrepreneurs, innovators, inventors and investors leading the pack. Talk of a global minimum wage abound, as do efforts and advocacy against both the jobless growth that technology drives and the socio-economic systems that perpetuate such inequalities.
Political focus and military shifts away from the Muslim world towards Russia and former Soviet states are a welcome respite, even if temporary, and would give time for the dust to settle. At least we hope so. We see, in the attempts by MBS to transition Arabia into a modern (secular) society, he introduce events of morally questionable nature in the Najd region, even as his actions affect Islam – only recently we have seen some extremist groups being ostracized from its borders, and the dominant theological influences shift from hardline extremism to a more moderate interpretation of Islam. We have also seen a change in the way Hajj is being conducted – with a much more open system being rolled out to accommodate higher volumes of pilgrims.
In our sphere, the society seems to demonstrate trends that are most concerning when we consider the future of society and the wellbeing of our children. The ever-increasing materialistic propensity and hedonistic self-gratification paradigm have given us some truly bizarre manifestations under the banner of freedom and rights, be it for GLB, transgender, cancel culture or just blind liberalism. What you identify as (be creative here), what are your preferred pronouns (in English, please), and what brand of lab-grown foods you prefer (authentic inorganic, of course), are not normal existentialist dilemmas to have in the context of the annals of history, and many would argue neither should they be. Of course, distractions abound courtesy the perceived product obsolescence a la brand loyalty, the calming effects of outdoor environmentalist activism (and a stellar yoga sequence, to top it off), alongside the next TikTok fad.
Even in the Muslim community globally, we see the rise of the British-influenced and derivative fringe sects, who have meticulously studied the means of dividing the community (based on minor differences), all to build a following and access more and more resources. Yet in the face of all of these aforementioned, the mainstream, moderate Sunni Muslim community has endured, and even progressed in some spheres of society.
What does the future hold for our children? Would they be victims to this strange, incoherent, materialistic-albeit-resource-deficient world? Is there another path that can help our children grow into functional human beings, and not mindless -detergent-consuming sheep?
The answer would have to come from a source that is not infected by the strains and influences of what brought us to this point. The move towards enlightenment is questioning the future relevance of capitalism and socialism, even as there emerges varying strains of non-material cultures. With these come an array of attempts to reconfigure the rights and responsibilities of individuals and society, along with the balance of access to and allocation of resources for the betterment of society.
For us Muslims, this is an easy solution to identify. In Islam, we have a revealed code that not only guides us in these matters, but which has been proven time and again to work in ways that benefit all sections of society. Islam gives us a system that has not only endured the evolution of society throughout the passage of time, but has contributed to the foundation of those advances we enjoy in modern society – from optics to healthcare to algorithms. The Islamic Golden Age was a sterling example of science and religion working towards the development of human life and the attainment of harmony across physical, mental and spiritual wellbeing.
The Islamic way of life stands as a self-regulating, knowledge-driven, justice-based moral approach to life and livelihood that proves even more relevant to today's operating context than ever before. Anchoring ourselves and our families to the principles, practices and culture of Islam gives us an avenue to stay focused on what really matters in life, and keep it real (even if that reality is virtual). And isn't that what we want for ourselves and the future generations?
What is required to keep the evils at bay is – as Edmund Burke reminds us – good men to do something. There is a critical need for those who are competent to get involved in building the community in its welfare, its knowledge, and its unification, so that we become one body, and that body becomes one force, and that force is directed to upholding good and avoiding evil.
In this season of Ramadan and its afterglow, as we struggle to direct our Nafs and build our willpower, even as we strengthen our relationship with our Lord, it may be useful for us to reflect on what we see the needs of the community are, how these needs align with our potential contributions, and the best way to channel our strengths, our time, resources and efforts towards addressing those needs.
This is, after all, an obligation binding on every one of us individually, and an obligation for which we will have to account on the Day of Judgement.
May Almighty Allah be pleased with our accounts, and may He reward us richly for them (Ameen Ya Rabb).